BT Smart Hub
BT Smart Hub
If you have a BT Smart Hub router, you may use the DNSOmatic option to update IP address for your domain name.
You need to first sign up for a DNSOmatic account by following the steps below:
1. Go to
DNSOmatic
website and sign up for an account
2. Log into the account and add a service at https://www.dnsomatic.com/ using the following:
Choose dynu from the service dropdown list
Username: your Dynu username
Password: your Dynu password
Domain: your Dynu hostname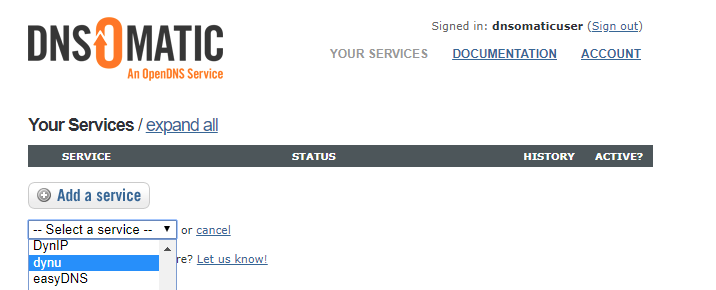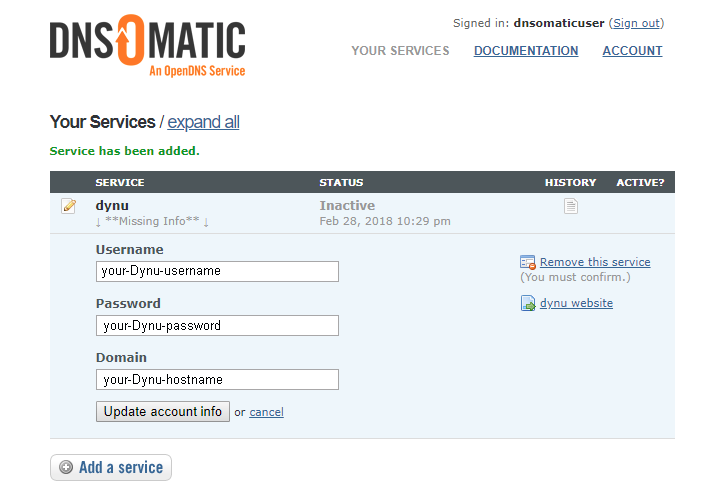 Once you finished adding Dynu service with DNS Omatic, you may configure your router DDNS settings: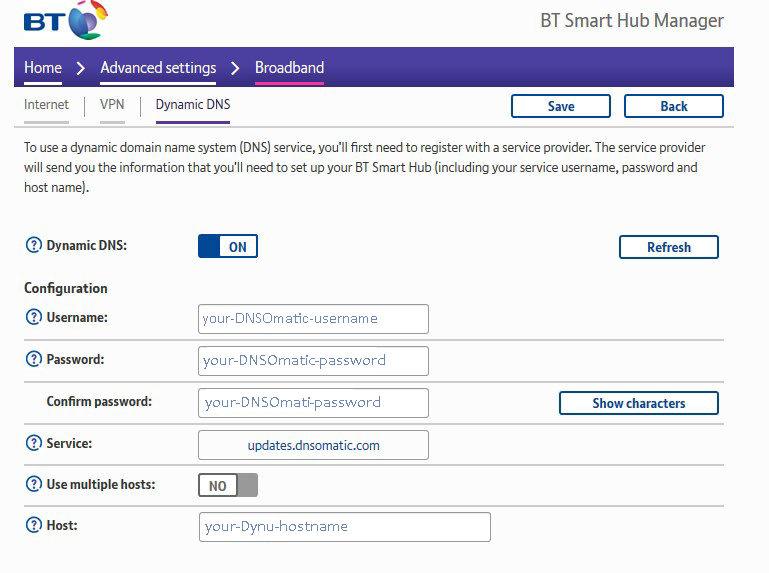 Dynamic DNS: ON
Username: the username you used to sign up DNSOmatic account. In our example, we used dnsomaticuser.
Password: enter your DNSOmatic account password
Service: updates.dnsomatic.com
Use multiple hosts: NO
Host: enter your Dynu hostname, for example, example.dynu.com or example.com
If you still have questions about the configuration, you may
contact
support.