Windtre Hub
Windtre Hub
For users who have a Windtre as ISP that uses Zyxel router, you may use the 'www.dynu.com' or 'www.dynu.net' option in the device to use our dynamic DNS service for your domain name.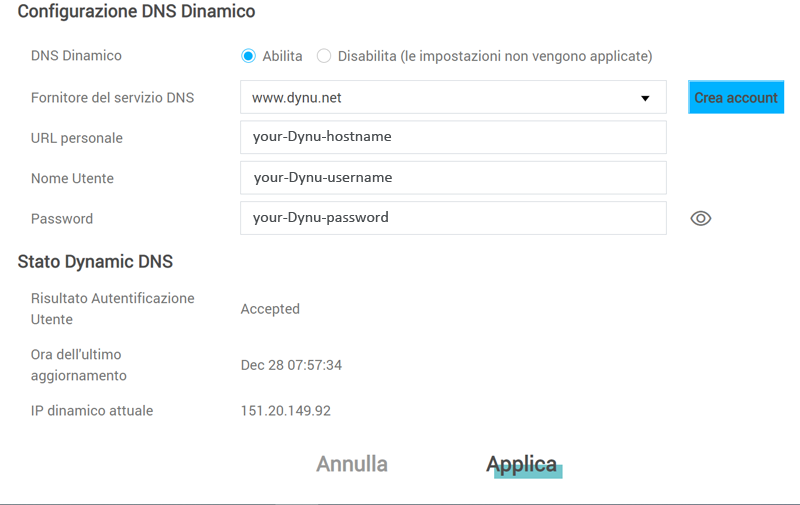 Apply these setting in your device:
Fornitore del servizio DNS: : www.dynu.com or www.dynu.net
URL personale : enter your hostname, for example, example.dynu.com or example.com
Nom Utente : enter your Dynu username, which could be found in My Account in the control panel
Password : enter your Dynu password or IP update password. MD5 or SHA256 of the password is also accepted on our server side.
If you still have questions on the configuration, you may refer to the
API
page or
contact
support.