ZTE
ZTE
If you have a ZTE router such as ZXHN H218N or ZXHN H108N, you can set up the IP update for your domain by referring to the configuration below: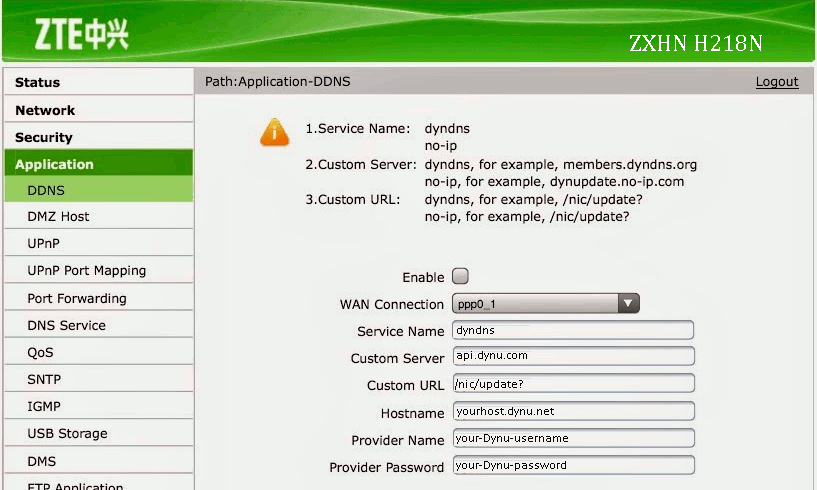 Log into the web interface of your ZTE router. In the menu bar, choose
Application
then
DNS
, then apply these setting:
Enable: check the checkbox
WAN Connection: choose your WAN connection
Service Name: dyndns
Custom Server: api.dynu.com
Custom URL: /nic/update?
Hostname: enter your hostname, for example, example.dynu.net or example.com
Provider Name: enter your Dynu username, which could be found in My Account area of the control panel
If you still have questions on the configuration, you may
contact
support.