Dynu IP Update Client for...
Dynu IP Update Client for MAC OS X
Dynu IP Update Client is a powerful client software which detects any changes to your system's IP Address and reports it to Dynu DNS servers so that your domain name points to the IP detected by the client.
Installation
Download
Dynu IP Update Client and install it.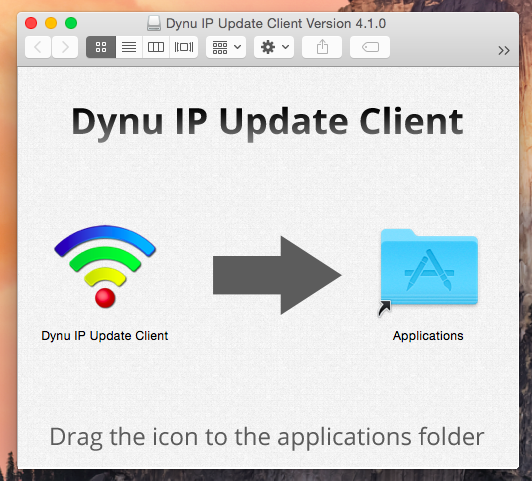 Configuration

Login
Username
Providing username and no location will update the IP address for all hostnames in the account associated with the username.
Password
You may use your account password or take advantage of setting up a separate IP update password different from the account password.
Location
Use 'location' parameter if you want to update IP address for a collection of hostnames including those created using aliases. Please note that the 'username' and 'password' parameters are mandatory when using location. You may set up location for your hostnames in the
control panel
.

Activity
'Activity' tab shows that your IP is being detected by Dynu IP Update Client. By default it detects IP every 60 seconds. You can also initiate an IP update by clicking
Save
button next to 'Username' and 'Password'.