DD-WRT
DD-WRT
DD-WRT provides a set of predefined configurations for the most common DDNS services. You may use the router's 'Custom' option to set up Dynu dynamic DNS service.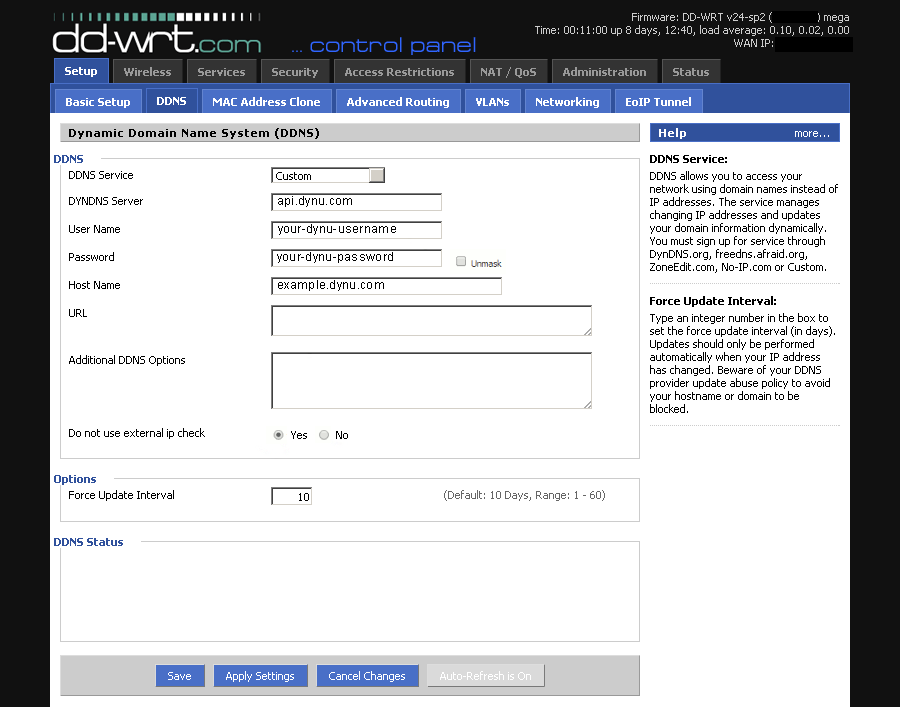 From the main menu, select
Setup
then
DDNS
. Use the following settings:
DDNS Service: Custom
DYNDNS Server: api.dynu.com
Username: your Dynu username
Password: your Dynu password, IP update password or MD5/SHA256 encrypted password
Hostname: example.dynu.com or yourdomain.com
URL: Leave empty
If you still have questions on the configuration, you may refer to the
API
page or
contact
support.