Bintec
Bintec
If you have a Bintec router, you may use the Dynu option to update IP address for your domain name.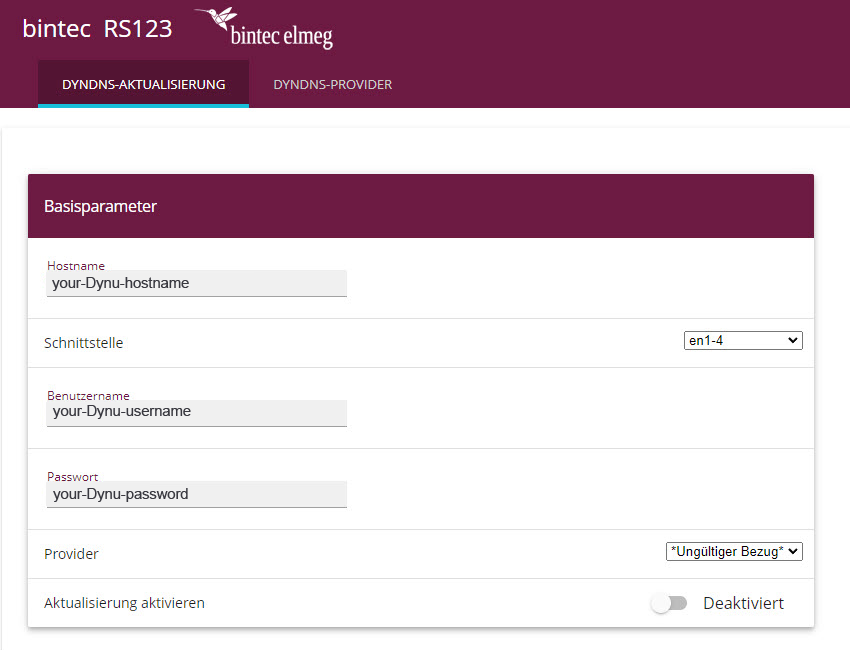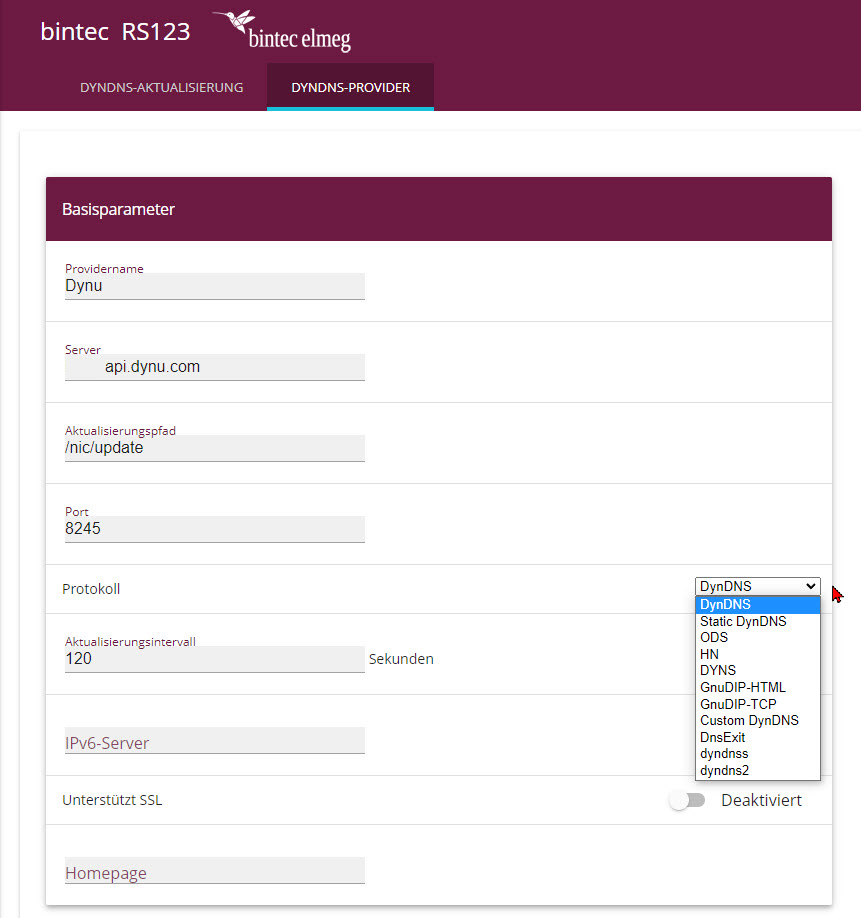 Hostname: enter your hostname, for example, example.dynu.com or example.com
Benutzername: enter your Dynu username, which could be found in Contact Details in the control panel
Passwort: enter your Dynu password or IP update password. MD5 or SHA256 of the password is also accepted on our server side.
Provider: Dynu
Aktualisierung aktivieren: Aktiviert
Providername: Dynu
Server: api.dynu.com
Aktualisierungspfad: /nic/update
Port: 8425
Protokoll: Dyndns
Aktualisierungsintervall: 120
IPv6-Server: api-ipv6.dynu.com or leave empty
Unterstutzt SSL: Aktiviert
Homepage: https://www.dynu.com
If you still have questions about the configuration, you may
contact
support.