Zyxel 5501
Zyxel 5501
If you have a Zyxel 5501 router, you may use the
Update URL
option in the router to update IP address for your domain name.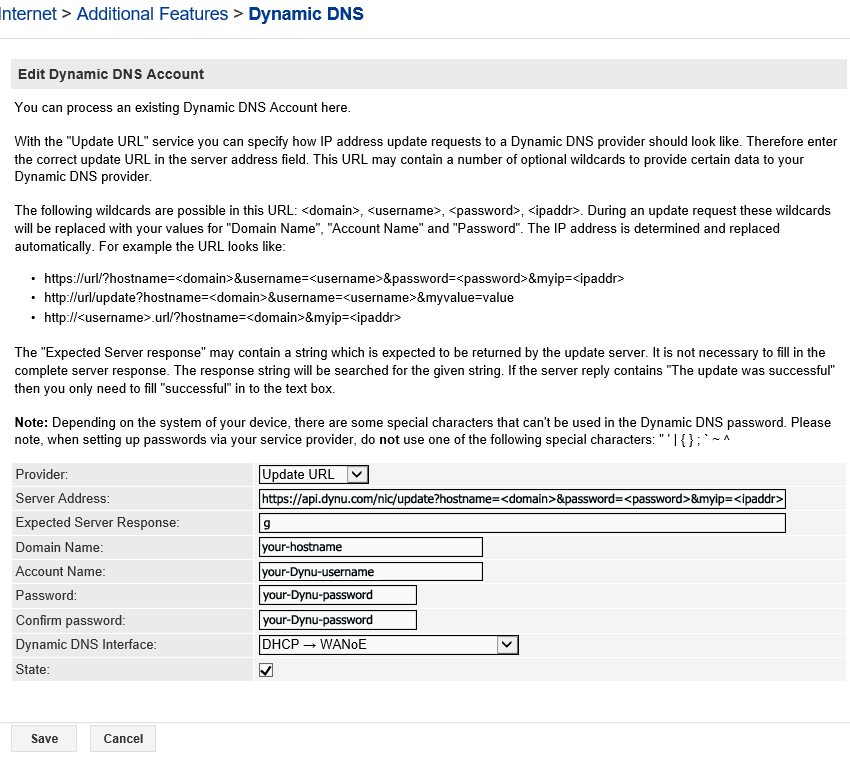 Log into the web interface of your router and go to
Internet
then
Additional Features
then
Dynamic DNS
, you can apply these setting:
Provider: Update URL
Server Address: https://api.dynu.com/nic/update?hostname=<domain>&password=<password>&myip=<ipaddr>
Expected Server Response: g. The correct server response could be good yourcurrentip or nochg. The router did not provide an option to enter 2 possible answers so we will put g which is a common character for 2 answers.
Domain Name: enter your hostname, for example, example.dynu.com or example.com
Account Name: enter your Dynu username, which could be found in Contact Details in the control panel
If you still have questions about the configuration, you may
contact
support.