FreeNAS
FreeNAS
For users who have a FreeNAS, you may use the 'Custom Provider' option in the device to use our dynamic DNS service for your domain name.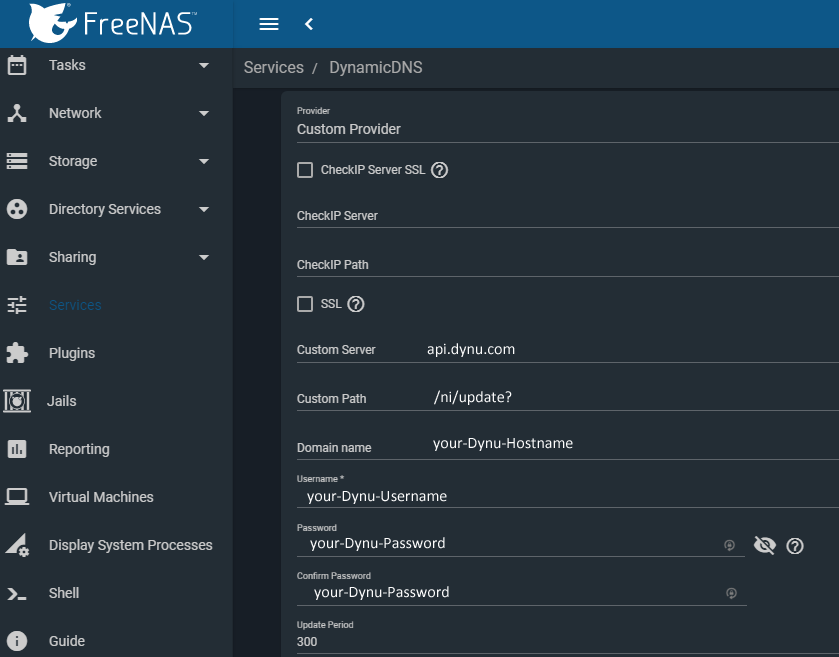 Apply these setting in your device:
Provider : Custom Provider
SSL : check the checkbox
Custom Server : api.dynu.com
Custom Path : /nic/update?
Domain name : enter your hostname, for example, example.dynu.com or example.com
Username : enter your Dynu username, which could be found in My Account in the control panel
Password : enter your Dynu password or IP update password. MD5 or SHA256 of the password is also accepted on our server side.
Update Period : 300
If you still have questions on the configuration, you may refer to the
API
page or
contact
support.