Registering your domain name is the first step in establishing your online presence and reaching visitors. We'll show you how to register your domain name with us.
STEP 1: Search for a domain name
Open a Web browser and type http://www.dynu.com in the address bar then press the enter key. Click on the 'DOMAINS' tab to go to domain registration page.

Type the domain name you would like to register in the text box then click on the 'Search' button.

STEP 2: Choose a domain name
If the domain name is available, you may click on the 'Purchase' button and go to the next step.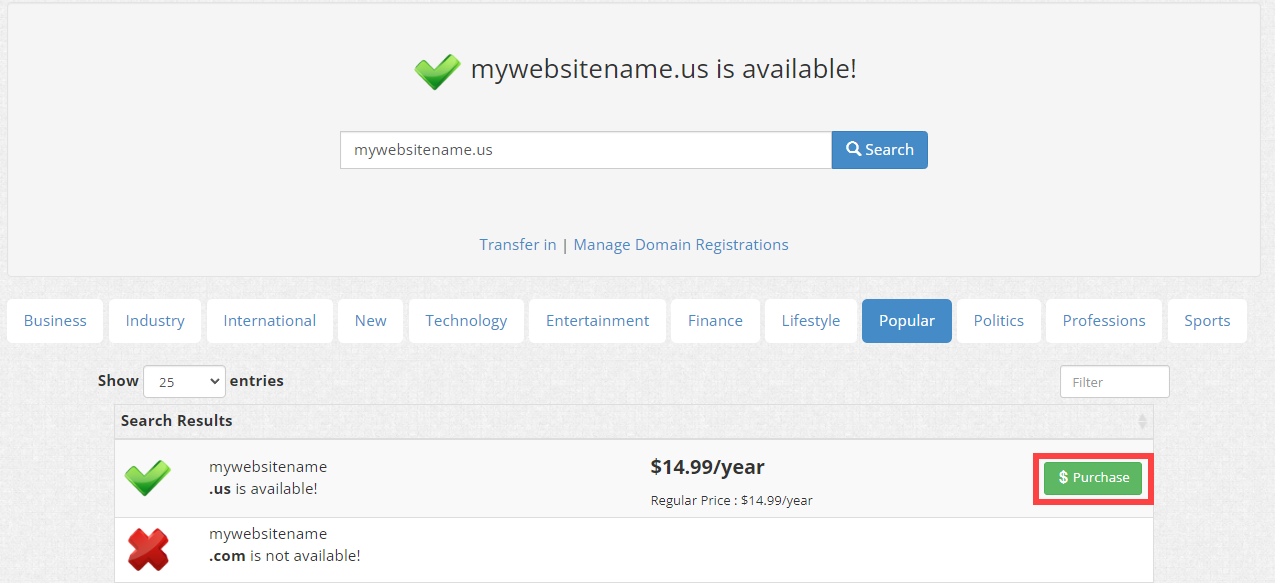 If the domain name is not available, you have several options.
Similar domain names with available extensions are listed for you to choose from. You may select the domain name you want, then click on the 'Purchase' button to go to the next step.
Type a new domain name in the text box and click on the 'Search' button to see if it's available.
Use our Whois lookup tool to check who owns the domain name and contact the owner to make an offer to buy the domain name.
STEP 3: Purchase the domain name
If you are a new customer, clicking on the 'Purchase' button will bring you to a web page to create an account. After creating an account with us, you may log into the control panel and continue the checkout process.
If you are a current customer, you may log into your account and click on 'Make Payment' button to complete the registration process.
The contact information entered during the checkout process will be used for your domain Whois contact information. If you do not want to disclose your personal information, you may add domain privacy to your domain name during or after registration.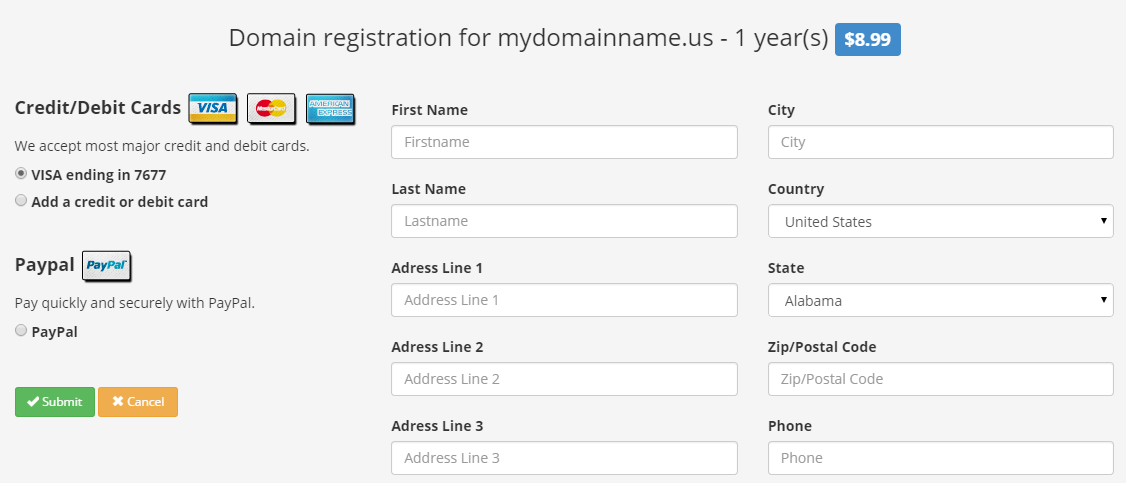 STEP 4: Add more services to use your domain name
Domain registration comes with free dynamic DNS service that keeps your domain name mapped to dynamic IP addresses. You can fully utilize your domain name with unlimited DNS records(A, AAAA, MX, CNAME, SPF, TXT etc).
Customers are 9 times more likely to choose a business with a professional email address like username@yourdomainname.com. Get email addresses for your domain name with our
full service email
or
email forwarding service
!